Want to know how to build your own website from scratch or from nothing, using a free website builder and hosting ?
You will start with nothing and very quickly end up with your very own website.
Firstly, if you are wondering why the domain name for this website is so long, it is because this domain was bought a few years ago when I fell in love with it.
Now I am not so crazy about long domain names.
Do you want to make your own website?
It does not cost a lot of money or time to design and create your own website.
It is very easy to learn how to quickly setup your own website and get it to be seen live
on the internet and also maintain it well.
Are you thinking why you should even want to spend any effort, time and money to construct your own website when you can get free websites which are available on the internet?
Well, do you know that the completely free websites, which do not require you to pay for your domain name and hosting, are very basic websites? They can contain only a very limited amount of contents. You cannot add many pages or insert many of your pictures and videos.
If you are looking for more professional websites, there are many places on the internet where you can build them for free. But do you know that when you want to put your website on the internet or when you want to add more of your contents, you will have to buy the upgrades or premium packages?
If you do not upgrade or continue to pay the monthly fees, the website which you have created can be removed and all your hard work spent in building it will be wasted.
The premium monlhly fees can add up to USD200 a year. You will have to pay every month or your website can be taken away. The total costs to keep the website can accumulate to quite a big amount of money in the long run.
There will also be special terms and conditions.
So in short, you cannot have full control of your website and you can lose it at any time.
If you do not want to face the risk of possibly having your website taken away, you may want to consider learning to create your own website.
Are you interested to build your own website from scratch and get a website which is similar to this one and which you can completely own and have full control of?
This can be done easily. You can quickly learn and acquire the skills .
You will enjoy learning how to do this and will have fun doing it.
When I started to make my first website, I had encountered numerous problems, got stuck many times and did not know how to proceed.
Many problems had to be solved and it was very difficult to work out how to put the many different pieces together. There were many moments of confusion, frustration and despair and I was on the verge of givIng up.
After many months, I finally managed to get over the barriers and obstacles after a lot of research and also getting help from other more experienced people.
Now I have been able to make the whole process very simple.  I can show you how to build your own website from scratch so that you do not have to go through all the problems which I had faced and had to overcome.
I will show you how to use a very powerful and versatile free website builder and hosting to make your own website. The builder can be used free of charge to easily and quickly create a modern website, just like this one which you are looking at now.
It will be very easy for you to learn how to do this.
All you have to do is just learn the step by step method which will be shown to you and you will very quickly be able to build your own modern website.
The first step is to decide on your own domain name. This should not take a lot of time. If you like, I can give you some tips how to quickly choose your domain name.
Next you just have to buy your domain name and hosting.
You can get your own domain and only pay about USD5 to USD12 for a year, depending on the type of domain you desire.
It is strongly recommended for you to get your own hosting so that you do not face the risk of having your site removed at any time.
You can buy very reliable hosting for less than USD4 a month.
I can show you where and how to get discounts of 20% or even more at certain times.
The next step is to prepare your text contents, pictures and videos and get them ready to be added to your website.
It is recommended that you perform some keywords research and write your own original contents.
If you are very busy with your work, It is not necessary to spend many days on this. You just need to find some popular search keywords which do not have a lot of competition and write your contents. You do not have to aim for perfection. Fine tuning can be done later. You do not have to solely depend on the search engines to get traffic to your website. You can use other traffic generating methods.
If you have problems with this, I can help you to write and produce contents which are original and not copied from other places.
You will find that it is very easy to use the free website builder and hosting to enable you to have your own website.
It may take one or two days for your host to finalise your hosting account.
When you have got your hosting details and you can log into your control panel, your website can be created and will show up on the internet within just a few minutes, as if by magic.
Your contents pictures and videos can then be very easily added into your website within a couple of houre or less depending on the amount of contents you want to put in your website.
The design of your website can be very easily changed at any time to suit your preferences.
You can also easily add social sharing like facebook share, facebook like, twitter etc and even a translator so that your website can be read by many people in many different languages.
We are all very busy and do not have enough time to do all the things we want to do in our lives.
Hence it is very important that we do things quickly to get fast results.
You will be very happy to know that if you use this modern way to learn how to build your own website from scratch you will save a lot of your very precious time because there is absolutely no need at all for the following…
no need to go through the tedious process to manually upload your files to the host.
no need to figure out sizes of columns and tables to use in the pages for your contents
no need to spend a lot of time to fine tune the dimensions of your pictures
no need to export images in specific formats
no need to worry about where your files are or sort them
no need to go back to your files each time to add,edit or update your contents.
no need to manually upload your files each time after every edit or update
no need to know how to use html coding
You can easily edit and update your website as many times and as often as you want.
Maintenance of the website is also a very easy process. It will only involve mainly updating of the major components of the website and will take only a few minutes a week.
Your website will be all yours and you will have no fear that all your hard work and your valuable piece of virtual real estate will be suddenly taken away.
Once you have learned how to create your first website, it will be very easy for you to quickly build and set up more websites as many and as frequently as you desire.
You will have a real goldmine which can help you start to make money and continue to make a lot of money for you.
You can make money online by selling some of the websites, by making websites for people and by chargIng fees for other people to learn the website building skills from you.
How much is such a goldmine worth to you?
Learning how to build your own website from scratch , edit, update and maintain it is very easy if you follow and apply the simple steps which have been formulated and taught to you.
Anyone can do this.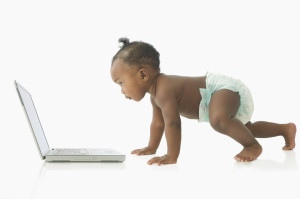 You will be able to do this if you know how to use the computer to surf the internet.
If you have any problems with basic computer skills, you can write in for help.
There is a huge market out there. You can get a share of it if you can sell to it.
You will only have to understand how to build your first website. Then you can easily build more websites and make money because you will be able to sell anything at any time to anyone all over the world.
Grab the opportunity now while it is available before it disappears. Do not be left behind.
You only have to make a one time payment for a website to be built for you or for you to learn how to create your own website.
No monthly maintenance fees are required.
Some effective search engine optimisation (SEO) services can be included. Simple SEO keywords research tools and tips can be provided together with other free or cheap traffic methods to help you attract visitors to your website and increase website traffic.
There is no real need to spend a lot of time and money on complicated SEO techniques or on expensive software to get started. You can consider investing in these later on if you want to get better traffic results.
A website, which is similar to this one, can be completely set up for you very fast for only about USD350 in a one-time payment if you have done the keywords reseach and can supply all your contents. You will be shown how to edit and update your website or if you are too busy, updating can be done for you with no extra charges.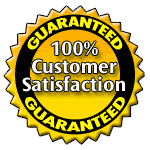 You are 100% guaranteed that you will get a modern website in good working order  or you will get a full refund.
The actual price will be determined by your requirements and how much work has to be done to satisfy all of them.
Prices are fully negotiable.
FREE after sales support is provided to help you quickly resolve problems which may occur with your website.
You just have to inform what you need and how much you want to pay for the services to meet all your requirements. A package can be specially tailored to meet all your specifications at a price you want.
If you want more details or have questions, you can fill in the contact box with your contact information and list all your requirements and questions.
You can also send email to the address shown in the Contact page.
Your messages will be replied as soon as possible and further negotiations can be arranged.